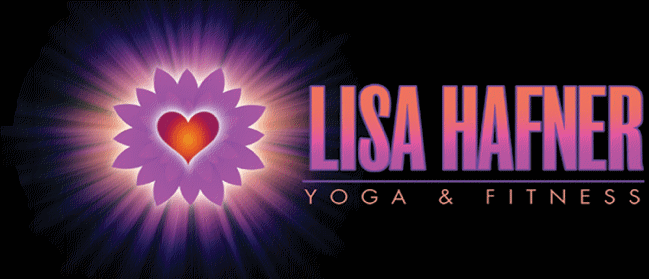 Lisa Hafner Yoga & Fitness provides a fully integrated approach to your health and fitness built on developing your foundation first, and then progressing through increasingly challenging levels based on your personal goals. All sessions are tailored to your specific objectives and may be modified daily to account for your current mental or physical state. We believe, through a combination of strength training, yoga and massage, that your personal vitality will improve, enabling you to live a fuller, more active life at any age.
Lisa Hafner, Yoga Teacher and Personal Trainer
Lisa began studying Ashtanga yoga in 1994 and it quickly evolved into a lifelong passion. Her desire to share her knowledge of the transformative benefits of Yoga led her to the Columbia Yoga Center in Maryland where she studied Ashtanga, Iyengar and Anusarya, completing a 200-hour certification program. In 2005, she began her 500-hour and Master Teacher certification with world-renowned teacher Rod Stryker. Lisa continues to train under his Para Yoga program.

Lisa has been a professional trainer since 2000 and prior to co-founding FIT205 worked as a yoga teacher and personal trainer in Dallas, San Francisco, and Maryland. She has focused her continuing education on working with Special Populations and Nutrition & Wellness.

Lisa's approach to teaching and training is very nurturing, compassionate and intuitive. Within every session, she assesses her client's mental and physical condition, adjusting their program to meet both their long-term goals and immediate needs. Lisa has a passion for life and receives great joy in helping her clients attain their goals.
PERSONAL TRAINING - Call to Schedule a Training Appointment
Building a fitness foundation is essential to living a healthy, productive life. Our integrative approach incrementally challenges you to reach your potential.Our approach to Personal Training is founded on scientific principles with proven results. We have years of experience and education in exercise science, bio-mechanics, program design and advanced anatomy. Whether your goal is to lose weight, stay healthy or to regain strength post rehabilitation from an injury, we will tailor each session and program for the individual.
YOGA - Call to Schedule a Yoga Appointment
Rooted in ancient science, yoga seeks to join the mind and body together into one vibrant whole. Our yoga sessions are tailored to your current level, addressing both your physical and mental needs on a daily basis. Sessions range from energizing to calming and all build inner strength.