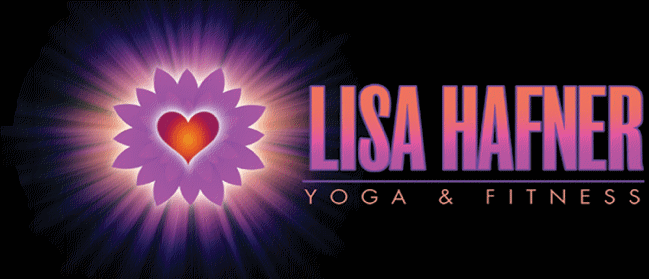 Lisa Hafner Yoga & Fitness provides a fully integrated approach to your health and fitness built on developing your foundation first, and then progressing through increasingly challenging levels based on your personal goals. All sessions are tailored to your specific objectives and may be modified daily to account for your current mental or physical state. We believe, through a combination of strength training, yoga and massage, that your personal vitality will improve, enabling you to live a fuller, more active life at any age.
Lisa Hafner, Yoga Teacher and Personal Trainer
Lisa began studying Ashtanga yoga in 1994 and it quickly evolved into a lifelong passion. Her desire to share her knowledge of the transformative benefits of Yoga led her to the Columbia Yoga Center in Maryland where she studied Ashtanga, Iyengar and Anusarya, completing a 200-hour certification program. In 2005, she began her 500-hour and Master Teacher certification with world-renowned teacher Rod Stryker. Lisa continues to train under his Para Yoga program.

Lisa has been a professional trainer since 2000 and prior to co-founding FIT205 worked as a yoga teacher and personal trainer in Dallas, San Francisco, and Maryland. She has focused her continuing education on working with Special Populations and Nutrition & Wellness.

Lisa's approach to teaching and training is very nurturing, compassionate and intuitive. Within every session, she assesses her client's mental and physical condition, adjusting their program to meet both their long-term goals and immediate needs. Lisa has a passion for life and receives great joy in helping her clients attain their goals.
PERSONAL TRAINING - Click HERE to Schedule a Training Appointment
Building a fitness foundation is essential to living a healthy, productive life. Our integrative approach incrementally challenges you to reach your potential.Our approach to Personal Training is founded on scientific principles with proven results. We have years of experience and education in exercise science, bio-mechanics, program design and advanced anatomy. Whether your goal is to lose weight, stay healthy or to regain strength post rehabilitation from an injury, we will tailor each session and program for the individual.
YOGA - Click HERE to Schedule a Yoga Appointment
Rooted in ancient science, yoga seeks to join the mind and body together into one vibrant whole. Our yoga sessions are tailored to your current level, addressing both your physical and mental needs on a daily basis. Sessions range from energizing to calming and all build inner strength.

Tim Wallace, Licensed Massage Therapist
Tim began massage therapy 27 years ago and has been in the business full time for over 15 years. He has worked at The Cooper Aerobic Center, Baylor Tom Landry Fitness Center, and maintained a private practice for 15 years.

Tim works with a wide variety of clientele from professional athletes to octogenarian runners. He enjoys getting results for issues involving back pain, neck problems, sports injuries, stress, headaches, and other conditions. Tim designs his massage therapy session or program to fit each individual client.

Tim is also a Shaklee nutrition distributor and has assisted many clients in improving their overall health using nutritional supplements.

When not providing relief to others, Tim enjoys lifting weights, Pilates, yoga and aerobic activities as a way to help maintain his own health and vitality.
MASSAGE - Click HERE to Schedule a Massage Appointment
Massage therapy is gaining more and more popularity in the United States among all sections of the population. Once thought of as a treat for the rich and famous or athletes, this alternative to many traditional methods of healing has begun to be utilized by the elderly, middle-aged, youth and even children and babies. Those seeking stress relief, the over-worked, the injured, workers suffering from carpal tunnel syndrome and those in need of back pain relief have found pain relief through massage.
Other benefits of massage therapy are increased circulation, headache relief, relaxation techniques, improved posture, lowered blood pressure, clear thinking and peaceful thought patterns.